For a full Biography please click here.
RESUME
ELIZABETH FALK -Director
All lists are partial

OPERAS

BIZET
Carmen

GOUNOD
Romeo et Juliet

LEONCAVALLO
I Pagliacci

MOZART
Don Giovanni (VIDEO click here)

PUCCINI
Madama Butterfly
Tosca

ROSSINI
Il Barbiere di Siviglia
Il Matrimonio Segreto
Il Viaggio a Reims
La Donna del Lago
La Gazza Ladra
Signor Bruschino

JOHANN STRAUSS
Die Fledermaus

VERDI
Aida
Don Carlo
La Traviata
Macbeth
Otello
Rigoletto

OPERA WORK IN PROGRESS:
GERSHWIN
Porgy and Bess, for Australia, with an all-Aboriginal Company

PLAYS

BEHRMAN
No Time For Comedy

BEAUMARCHAIS
The Barber of Seville

DAVID BELASCO
Madame Butterfly

DUMAS fils
La Dame aux Camellias

LEE FALK
Home at Six

A.R. GURNEY
Love Letters

RICHARD NELSON
The General from America

VICTOR HUGO
Triboulet

SCHILLER
Don Carlos

SHAKESPEARE
A Midsummer Night's Dream
Hamlet
Henry V
Macbeth
Othello
Romeo and Juliet
The Tempest

MUSICAL THEATRE

MAXWELL ANDERSON & KURT WEILL
Lost in the Stars [2 productions]

YIP HARBURG
Finian's Rainbow

STRAVINSKY
L'Histoire du Soldat [2 productions]

MUSICAL THEATRE WORKS IN PROGRESS:

ARLENE CORSANO
We Thought We Were Writing The Blues

ROGER FEUERMAN
The Harlem Ladies' Knittin' and Bitchin' Society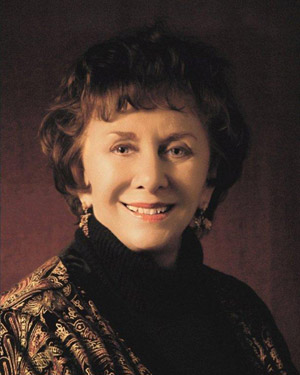 ARTISTS: ACTORS

Michael Allinson
Richard Carpenter
Billy Connally
Douglas Fairbanks, Jr.
Jose Ferrer
Arthur French
Gawn Grainger
Helen Hayes
Earle Hyman
Werner Klemperer
Stephen Lang
Robert Lansing
James MacArthur.
Deborah Thalberg
Rip Torn

ARTISTS: SINGERS

Tony Bennett
Richard Cassilly
Nedda Casei
Patricia Craig
Lorraine di Simone
Lauren Flanigan
Paul Groves
Heidi Grant Murphy
Jan Opalach
Dagmar Schellenberger
Melanie Sonnenberg
Robert White


VENUES

Shakespeare's Globe London
Carnegie Hall
Kennedy Center
Broadway Equity Showcases
Off-Broadway: AMAS Repertory Theatre
The Players, New York
World Trade Center, New York
Carpenter Center, Long Beach, CA
Apollo Theatre, UK/AZ Festival, Phoenix
AIMS at Graz, Austria
Jiriki Artists, Perth, Australia
Sejong Center, Seoul, South Korea
Philadelphia Arts Bank
Opera Idaho, Boise
Snug Harbor Theatre, Staten Island, NY




CONDUCTORS

Millard Altman
Per Brevig [4 productions]
Timothy Lindberg [18 productions]
Martin Piecuch [9 productions]
Richard Woitach [13 productions]

AS AN AUTEUR DIRECTOR, THESE ADAPTATIONS WERE CREATED AND DIRECTED BY ELIZABETH FALK

Hamlet On Trial based on Hamlet by William Shakespeare [4 productions]
Originally conceived at the behest of Shakespeare's Globe London and perfomed in NYC,
then played at UK/AZ Festival Phoenix, Carpenter Center Long Beach, and The Theatre of
Creativity at Anichkov Palace, St. Petersburg, Russia.
A fifth production is being worked on now for Perth, Australia.

The Words & The Music [Series produced by The Players, New York]
Otello Meets Othello, 1991 (based on works of Verdi, Rossini and Shakespeare)
Hail Macbeth!/ Salve Macbetto!, 1992 (Shakespeare, Verdi)
Rigoletto, Triboulet & Bertuccio, 1992 (Verdi, Victor Hugo and Taylor)
Romeo Loves Juliet, 1993 (Gounod, Bellini, Bernstein, Prokofiev, Shakespeare)
Camille, La Traviata, 1993 (Verdi, Dumas fils)
Madame/ Madama Butterfly, 1994 (Puccini, Belasco and Long)
Tosca/La Tosca, 1995 (Puccini, Sardou)
Don Carlo/ Don Carlos, 1997 (Verdi, Schiller) [2 productions]*
Il Barbiere/ The Barber**, 1998 (Rossini, Beaumarchais)[2] **
*Also played at the Philadelphia Arts Bank
** Also played at Opera Idaho, which commissioned it.

For Opera Mondays, World Trade Center, NY
A Forty-Minute Carmen [3 singers plus narrator and piano]
A Forty-Minute La Traviata [3 singers plus narrator and piano]

For The Players:
Henry V: An 80-Minute, 10-actor distillation which prompted the invitation to direct at Shakespeare's Globe London

For Shakespeare's Globe London, Prologue Season
Henry V
Hamlet
Othello
Distillations of each work, to make up one performance, with a repertory company of four actors:
Rufus Collins and Lisa Hayes of the US; Gawn Grainger and Don Cornelius of the UK.