BIOGRAPHY
Stage Director Elizabeth Falk has directed 59 productions of classical and contemporary dramatic theatre , musical theatre and opera, at such venues as Carnegie Hall, Kennedy Center, Off-Broadway, Broadway Equity Showcase, Theatre of Creativity in St. Petersburg, Russia, and Shakespeare's Globe London where she was the first woman ever to direct.

In 1995 at Shakespeare's Globe London she led Artists' Choices: Scenes from Henry V, Othello and Hamlet. This invitation was won by her 80-minute, 10 actor distillation of Henry V at The Players, New York City, featuring the Metropolitan Opera's Richard Woitach, her colleague in 13 productions, at the piano and playing Falstaff. At the Globe's behest for their NYC fundraiser in 1996, Elizabeth created Hamlet On Trial, her courtroom adaptation of Hamlet, starring Stephen Lang. She then directed commercial productions of Hamlet On Trial for the UK/AZ Festival, Phoenix, 1997, Carpenter Center Long Beach, 2001, with Gov. George Deukmejian and Richard Carpenter in their Shakespearian debuts, and at the Theatre of Creativity at Anichkov Palace, St. Petersburg, Russia, 2003.

Elizabeth Falk's 2000 debut at Carnegie Hall was with the distinguished Orpheus Chamber Orchestra with their first foray into opera: II Signor Bruschino, starring "the thinking person's diva"*, Lauren Flanigan (*The New York Times). Elizabeth's eighth Rossini production was Il Cambiale di Matrimonio with Garden State Opera in 2006. The others include her 1988-1992 New York Town Hall New Critical Edition premiere series which has become the stuff of New York opera lore: La Gazza Ladra, La Donna del Lago, and Il Viaggio a Reims, which was invited cast-intact to open the 1988 Newport Music Festival..

Her 1996 Kennedy Center debut was Lan Ying, a Chinese opera. In 2002 she directed Waking in New York, an opera based on the poetry of Allan Ginsberg, at Snug Harbor, Staten Island. In 2003 she directed Stravinsky's L'Histoire du Soldat at Hillwood, Washington, D.C. Critic Tim Page of The Washington Post wrote "Stage Director Elizabeth Falk made effective use of the mansion's grounds and hideaways".

Elizabeth directed seven productions in 2007-2010: Two Broadway Equity Showcases of new musicals, both adapted and composed by Paul Dick: Madame Bovary in 2007 and White Widow, 2008; the comic opera Die Fledermaus for Connecticut Lyric Opera, at the Garde Arts Theatre in New London, in 2009; two operas in 2008 by Martin Halpern: The Dwarf Trees, a Noh style drama, and The Damned Thing, a contemporary piece. Each played at the Brooklyn Music Playhouse; A.R. Gurney's fine two-hander Love Letters, in Stonington, CT, 2008 and her distillation of Act 5 of A Midsummer Night's Dream into a 21 minute confection called The Rustics, also for Stonington, in 2009.


Among future projects: Elizabeth has been at work for four years to direct an all-Aboriginal production of Porgy and Bess in Australia, spending most of March 2010 in Perth auditioning Aboriginal artists. This came about as she is part-Native American, is the director of record of the Cherokee opera Mountain Windsong (based on the Trail of Tears story of Cherokee Nation) and she attended the first ever Indigenous Peoples in the Arts conference in Albuquerque, 2006, where she met Australian producer Beverley Webb. Ms. Webb also has plans to produce the fifth production of Hamlet On Trial, for Australia. Elizabeth is also collaborating with two young musical theatre artists to move their works from page to stage: with Arlene Corsano on We Thought We Were Writing the Blues based on the life and works of songwriter Rose Marie McCoy, and The Harlem Ladies' Knittin' and Bitchin' Society composed and written by Roger Feuerman.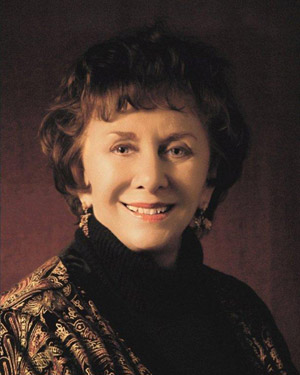 In 2000 she made her NYC Off-Broadway debut, directing the contemporary opera Mandrake the Magician at Rosetta LeNoire's AMAS Repertory Theatre. She directed two productions of Lost in the Stars by Kurt Weill and Maxwell Anderson, the second the capping event of NYC's Black History Month 1997. Weill Foundation president Dr Kim Kowalke deemed it "The best production of any Weill I have seen anywhere".

For The Players, New York, Elizabeth created and directs the unique series The Words & The Music which juxtaposes opera with its literary sources. To date there have been nine parts: Otello Meets Othello, 1991 (based on works of Verdi, Rossini and Shakespeare), Hail Macbeth!/ Salve Macbetto!, 1992 (Shakespeare, Verdi) Rigoletto, Triboulet & Bertuccio, 1992 (Verdi, Victor Hugo and Taylor), Romeo Loves Juliet, 1993 (Gounod, Bellini, Bernstein, Prokofiev, Shakespeare), Camille, La Traviata, 1993 (Verdi, Dumas fils), Madame/ Madama Butterfly, 1994 (Puccini, Belasco and Long) Tosca/La Tosca, 1995 (Puccini, Sardou), Don Carlo/ Don Carlos*, 1997 (Verdi, Schiller) and Il Barbiere/ The Barber**, 1998 (Rossini, Beaumarchais). The series enjoyed the narrative skills of Werner Klemperer (d. 2000) whom Elizabeth directed in 11 productions. (*DC/DC was also performed at the Philadelphia Arts Bank; **IB/TB was commissioned by Opera Idaho.) Part 10, Hamlet On Hamlet, commissioned by Seoul National Symphony, is in sketch stage and will draw from Shakespeare, Thomas, Reutter, Prokofiev, Shostakovich and Tchaikovsky.

Earlier opera work includes A Forty-Minute Carmen and A Forty-Minute La Traviata for Opera Mondays, World Trade Center, NY , 1994; Aida and Un Ballo in Maschera (Verdi), I Pagliacci (Leoncavallo), and Amelia Goes to the Ball (Menotti) for Brooklyn Lyric Opera 1991-94; contemporary plays directed include (1999) No Time for Comedy by S. N. Behrman and (2000) The General from America by Richard Nelson, for the NYC Public Library Theatre. Schoenberg's Pierrot Lunaire with New Artists' Coalition, 1987; an earlier L'Histoire du Soldat with the New England Conservatory and Jose Ferrer; and Helen Hayes, The Painting, The Unveiling, 1989, the first show directed by a woman in The Players' 102 years: scenes from Victoria Regina, Dear Brutus and, Carmen , a tribute including Jose Ferrer and Tony Bennett; Elizabeth was the last director to work with the splendid Helen Hayes, who was 89.



In 2005 she made her Korean directorial debut in Seoul, with leading singers Vittoria Lee and Brian Park in concert with the Seoul National Symphony Orchestra, Dong Jin Chiang, Music Director.

On September 29, 2001 at NYC's Society for Ethical Culture, Elizabeth directed A Puccini Ring Cycle, consisting of Gianni Schicchi, a staged Messa di Gloria with the Schicchi characters carrying over into a "rehearsal" of the Mass, then her onstage wedding with the production's conductor, Martin Piecuch. To date they have collaborated on ten productions, as he is the music director of both the Australian Porgy and Bess and We Thought We Were Writing the Blues.

In addition to Helen Hayes, Jose Ferrer, Stephen Lang, Lauren Flanigan, Richard Woitach, Werner Klemperer, Tony Bennett and Richard Carpenter, other luminaries Elizabeth has directed include opera singers Richard Cassilly, Nedda Casei, Patricia Craig, Paul Groves, Heidi Grant Murphy, Jan Opalach, Dagmar Schellenberger, Melanie Sonnenberg and Robert White, and actors Douglas Fairbanks, Jr., Rip Torn, Billy Connally, Earle Hyman, Arthur French, Michael Allinson, Gawn Grainger, Robert Lansing and James MacArthur.

In 1997 and 2004 Elizabeth gave master classes, "Acting in Opera" and "Ensemble Acting in Opera" at AIMS in Graz, Austria. She is a Marquis biographee in Who's Who of American Women since 1989 as well as Who's Who in the World,, Who's Who in Entertainment and 20+ other volumes. She has presented awards to Marilyn Horne and Robert Merrill.

In 1991 she was the first woman elected to the Board of The Players and served 3 terms (9 years) under presidents Jose Ferrer, Robert Lansing, Lynn Redgrave and Michael Allinson.. She was the first female officer of The Players, and was elected 5 times [92-96] President of the Hampton-Booth Theatre Library at The Players. She has served on the boards of New Dramatists NY, Shakespeare's Globe USA, SoundMusic, CT., and was president of the board of U.S. Congressional Philharmonic Society, Washington DC.

She was born Elizabeth Moxley into a Memphis family of impresarii and performers, and is a third generation person of theatre. She was married 22 years to Lee Falk, playwright, producer, stage director and creator/writer of the cartoon adventure strips The Phantom and Mandrake the Magician, until his death 13 March 1999.

She married conductor Martin Piecuch on 29 September 2001 they way they met: on stage, in an opera.
Maestro Piecuch is Permanent Guest Conductor of the Moscow Philharmonic, and made his debut in 2005 on the podia of the St. Petersburg (Russia) Philharmonic and the Seoul National Symphony Orchestra. He conducts opera and symphony with orchestras all over Russia, Europe and the Far East, and in 2008 assumed duties as the Music Director and Conductor of SoundMusic which has performed with the New Haven Symphony Orchestra at Harkness Park in Waterford, CT, and at Mystic Aquarium in Mystic, CT.